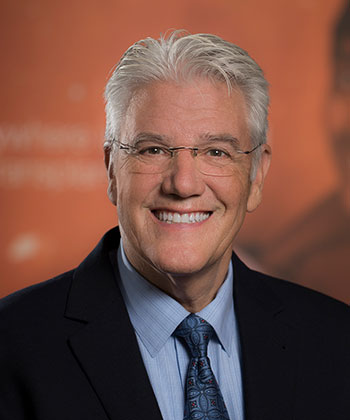 Robert "Bob" J. Stevens
October 1, 2020
Bob Stevens joined CorneaGen in August 2017 as the Chief Technology Officer. Leveraging his extensive background in the ophthalmology industry, Bob oversees all research and development efforts.
Previously, Bob worked at Novartis/Alcon Laboratories for nearly 35 years. During his tenure, he spent more than 20 years leading all research and design for surgical products in the field of ophthalmology. The technology he helped bring to market significantly impacted the practice of medicine and positioned Alcon as the leading company in manufacturing of ophthalmic surgical products. Bob introduced several industry-leading innovations, including a proprietary intraocular lens material, AcrySof, along with proprietary intraocular lens designs, Viscoelastics and surgical instruments for both anterior and posterior segment surgery.
Bob's experience in eye banking dates back to 1991 when he received the Thoth Award for his role in developing a plan to support U.S. eye banks during a crisis involving cornea preservative storage media. The storage media used by 80 percent of the market was recalled due to bacterial contamination, but the plan Bob developed with partners prevented a shut down of the corneal transplant business in the U.S.
His early work experience was at Harborview Medical Center as a microbiologist. Bob earned a bachelor's degree in medical technology and a master's degree in clinical microbiology from the University of Washington.