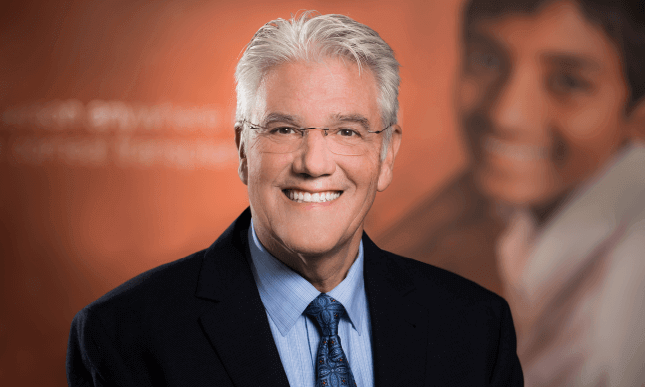 Robert "Bob" J. Stevens joins SightLife Surgical as Chief Technology Officer
September 19, 2017
SightLife Surgical, an organization committed to transforming the cornea ecosystem by enabling innovation and access to treatments for corneal blindness, announced today that Bob Stevens has joined the company as its first Chief Technology Officer. "There is no one better suited than Bob to help SightLife Surgical improve corneal care worldwide," said William Link, PhD, SightLife Surgical board chair. "The depth of his experience will not only build our research and development capacity, but will also help shape our entire business strategy moving forward."
Previously, Bob worked at Novartis/Alcon Laboratories for nearly 35 years. During his tenure, he spent more than 20 years leading all research and design for surgical products in the field of ophthalmology. The technology he helped bring to market significantly impacted the practice of medicine and positioned Alcon as the leading company in manufacturing of ophthalmic surgical products. Bob introduced several industry-leading innovations, including a proprietary intraocular lens material, AcrySof, along with proprietary intraocular lens designs, Viscoelastics and surgical instruments for both anterior and posterior segment surgery.
"SightLife Surgical's success hinges on delivering proven innovations to corneal surgeons worldwide," Monty Montoya, CEO and president of SightLife Surgical. "Bob's leadership, technical experience and business savvy will undoubtedly help us to identify and bring the most efficacious treatments and products to market."
In his new position, Bob will lead all product research and development — ensuring that the right product portfolio supports the overall business strategy.
"lam honored to join the SightLife Surgical team," said Bob Stevens. "I look forward to bringing a new perspective to this growing organization and contributing to its mission to eliminate corneal blindness by 2040."
Bob's experience in eye banking dates back to 1991 when he received the Thoth Award for his role in developing a plan to support U.S. eye banks during a crisis involving cornea preservative storage media. The storage media used by 80 percent of the market was recalled due to bacterial contamination, but the plan Bob developed with partners prevented a shut down of the corneal transplant business in the U.S.
Bob has served on the University of Washington Eye Institute Community Action Board for the last five years. He earned his bachelor's degree in medical technology and his master's degree in Clinical microbiology from the University of Washington.
About SightLife Surgical
SightLife Surgical was founded in fall 2016 to challenge the status quo of the cornea ecosystem, primarily by driving the systemic change needed to enable innovation and access to treatments for corneal blindness. This cornea-focused organization provides comprehensive services to support ophthalmic surgeons, from corneal tissue and devices to reimbursement consulting and political advocacy. Based in Seattle, SightLife Surgical is a for-profit subsidiary of SightLife, the only nonprofit global health organization working relentlessly to eliminate corneal blindness worldwide by 2040. This mission-driven structure maintains the non-profit status of SightLife as the parent organization and adds a for-profit "engine" to power and accelerate achievement of the mission. www.sightlifesurgical.com