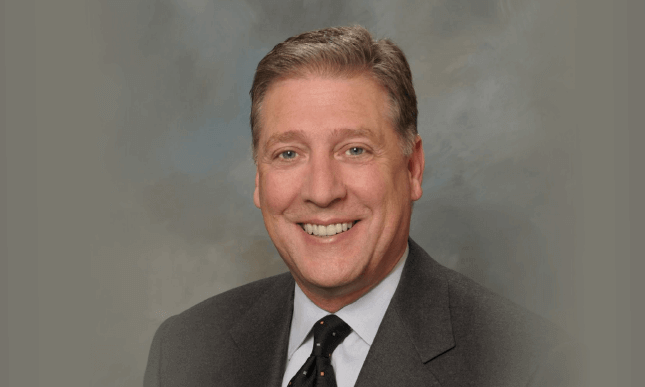 Tom Frinzi Joins CorneaGen Board as Executive Chair
August 13, 2020
CorneaGen, a mission-driven company committed to transforming how corneal surgeons treat and care for the cornea, today announced that Tom Frinzi has joined the company's board as executive chair. Mr. Frinzi brings more than 40 years of expertise in clinical-to-commercial transition and fostering next-level growth within small to mid-size private equity companies and Fortune 500 corporations. His input will be critical to CorneaGen's success in developing the next generation of cornea care to eliminate corneal blindness worldwide, starting with Cornea Cell Therapy Transplantation. Former board chair Dr. Bill Link and CorneaGen President and CEO Monty Montoya led the process to recruit Tom. Dr. Link will remain a key member of CorneaGen's board of directors.
"Tom's deep experience in bringing ophthalmology products to market and maximizing market potential is great for CorneaGen—he will have an active role in company strategy and development," said Montoya. "Our leadership team is looking forward to leveraging his advice as we continue to develop CorneaGen into a customer-centric, revenue-generating engine to power our mission." Mr. Frinzi recently retired from his position as worldwide president of Johnson & Johnson Vision, Surgical – which includes a broad ophthalmology portfolio across the areas of cataracts, refractive surgery (LASIK) and dry eye. He took the helm of the organization at the conclusion of Johnson & Johnson's acquisition of Abbott Medical Optics (AMO), a wholly-owned subsidiary of Abbott. Mr. Frinzi joined AMO in January 2016 as senior vice president of Abbott Laboratories and president, Abbott Medical Optics.
"I have devoted my career to building companies that improve the vision—and lives—of people around the world," said Mr. Frinzi. "CorneaGen is a purpose-driven organization, which is consistent with how I have managed my career, and I am excited to help them achieve their mission of eliminating corneal blindness by 2040." Prior to joining Abbott, Mr. Frinzi held a number of leadership positions in ophthalmology and medical device companies. He served as president and CEO of WaveTec Vision, a developer of intraoperative aberrometry for cataract surgery. Mr. Frinzi built the WaveTec business by fundamentally changing product development, goto-market strategies and customer value propositions, resulting in a sale to Alcon in 2014. He also held senior positions in commercial operations, business development and sales and marketing at Bausch & Lomb Surgical, Refractec and Johnson & Johnson.
"I am pleased to have a long-time leader in the ophthalmic market join CorneaGen," said Dr. Link, managing partner of Flying L Partners. "Tom's insight and experience will serve the company well as we continue to innovate in the corneal therapy market." In recognition of his leadership, expertise and vision in the field, Mr. Frinzi has received many accolades including the David Dulaney/AECOS Lifetime Achievement Award in 2020, the 2017 ICONS of Industry Award from the Intraocular Implant & Refractive Society, India and the 2015 Ophthalmology Innovation Award from the Ophthalmology Innovation Summit. He was inducted into the International Intra-Ocular Implant Club in 2017 and voted among the Top 100 Most Influential People in the World of Ophthalmology by The Ophthalmologist in 2018. Mr. Frinzi earned a bachelor's degree in political science from the University of Tampa.
About CorneaGen
CorneaGen is a mission-driven company committed to transforming how corneal surgeons treat and care for the cornea. Based in Seattle, the company is innovating the next generation of cornea care, from new medical devices and biologics to treatments and interventions. CorneaGen supports corneal surgeons and their patients with a spectrum of services, including the latest in innovative products, delivery of the highest quality tissue, surgeon education, and advocacy for patient access and reimbursement policies. https://corneagen.com