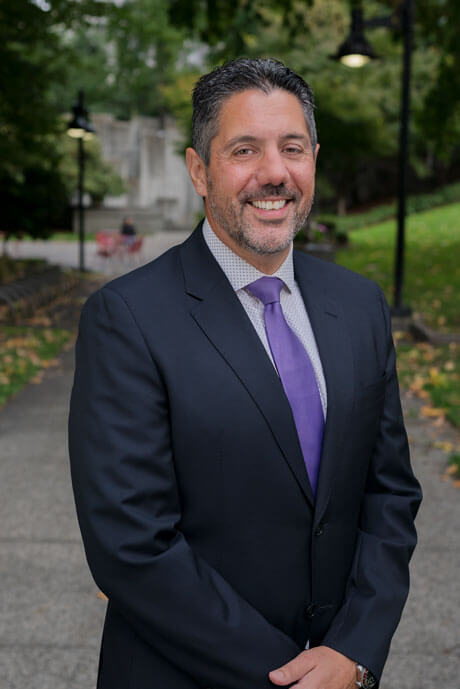 Bernie Iliakis Promoted to President of CorneaGen
March 16, 2021
CorneaGen, a mission-driven company committed to transforming how corneal surgeons treat and care for the cornea, today announced that Bernardino "Bernie" Iliakis has been promoted from chief operating officer to president of the company. Bernie will assume leadership of the company as part of Monty Montoya's transition from CEO to strategic advisor to CorneaGen.
"I've had the pleasure of working closely with Bernie for over 25 years," said Monty Montoya. "He is deeply passionate about CorneaGen's mission to eliminate corneal blindness, he is a beloved leader and manager, and he is well known in our industry for his integrity and work ethic. I'm delighted to continue our collaboration in the months and years to come, and to support Bernie and the team in driving continued growth and success for CorneaGen."
Bernie began his career in eye banking as a technician at SightLife (then known as Northwest Lions Eye Bank) in August 1995 where he did everything from recovering tissue from donors to training other technicians. By 1998, Bernie had become technical director responsible for all operations staff and eye bank policy and procedure. He then became COO in 2003 and transitioned to CorneaGen when it was formed in 2016. Also in 2016, Bernie was honored by the Eye Bank Association of America (EBAA) with the Leonard Heise Award for his outstanding contributions and devotion to the field of eye banking.
"There are very few people who have had as much impact in our industry as Bernie.  We're delighted for him to lead CorneaGen," said Tom Frinzi, chair of CorneaGen's board. "He is well respected and his insights, proven track record and deep industry experience will help drive CorneaGen to the next level of growth and success."
Bernie has spent his entire career in cornea donation and transplantion, working nationally and internationally to extend the gift of sight. His multi-year clinical research on the development of the practical use of laser technology was unique enough to apply for a U.S. Patent in 2006. The result, a process to surgically cut corneal transplant tissue using a femtosecond laser, helped to revolutionize the delivery of care to individuals suffering from corneal blindness.
"I'm excited and honored to lead CorneaGen and continue our commitment to fulfill our mission," said Iliakis. "We look forward to serving our surgeons, patients and donor families and industry partners with relentless dedication to quality and innovation in corneal care."
Bernie served for 15 years on both the Medical Advisory Board for the EBAA, which creates and revises the medical standards that govern eye banking, and the Accreditation Board as an inspector, determining accreditation status of eye banks. He has also been a member of the American Association of Ophthalmology and American Society of Cataract and Refractive Surgery participating on the course faculty for Femtosecond Laser Keratoplasty.
Bernie received his master's degree in Health Administration from the University of Washington and graduated cum laude with a Bachelor of Science in Zoology, also at the UW.
About CorneaGen
CorneaGen is a mission-driven company committed to transforming how corneal surgeons treat and care for the cornea. Based in Seattle, the company is innovating the next generation of cornea care, from new medical devices and biologics to treatments and interventions. CorneaGen supports corneal surgeons and their patients with a spectrum of services, including the latest in innovative products, delivery of the highest quality tissue, surgeon education, and advocacy for patient access and reimbursement policies. https://corneagen.com