 EndoSerter®
The EndoSerter Corneal Endothelium Delivery Instrument is a device used for delivering a corneal endothelial allograft into the eye. The EndoSerter is a sterile, disposable, single use only device. When loaded with allograft tissue, rotated, and inserted into the eye the allograft can be deployed in the anterior chamber.
Schedule a Consultation
Schedule Your In-Service
CorneaGen offers a free trial of the EndoSerter to U.S. ophthalmic surgeons who perform DSEK transplant procedures. A clinical in-service with one of our trained Surgical Product Specialists is required to participate in the free trial.
If you are a surgeon who would like to participate in a free trial, please watch the EndoSerter Instructional Video, below. Then contact us to schedule an in-service by calling (844) 526-7632.
Instructional Video:
The EndoSerter Corneal Endothelium Delivery Instrument is a sterile, disposable, single-use device designed for DSEK. The following video provides a detailed overview of how the EndoSerter works, along with step-by-step instructions on using the EndoSerter. Please take a moment to watch the video and then give our office a call to schedule and in-service and your free trial: (844) 526-7632
Instructional Video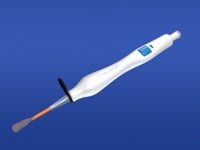 Product Info
The EndoSerter is an innovative insertion device used in DSEK transplant procedures. This Product Comparison Chart compares the EndoSerter to competitive devices. Some of the standout features include:
The EndoSerter has integral irrigation so a separate chamber maintainer is not necessary.
Irrigation to deepen the anterior chamber flows directly through the device, so second incision is not necessary.
Use with a tight 4 mm incision requires fewer or even no sutures as compared to other insertion techniques.
The EndoSerter does NOT push or pull on the fragile allograft tissue and endothelial cells. The allograft is simply uncovered during deployment.
The EndoSerter can be used with corneal tissue measuring up to 175 microns in central thickness and 8.5 mm in diameter. Many surgeons are moving toward thinner tissue and the "sweet spot" for tissue used with the EndoSerter is around 110-125 microns in central thickness.
Return Policy
Various circumstances arise that require a customer to return distributed product. For such cases involving any of our products, follow the below returned goods policy.
Products That May Be Returned
Products may be returned in the following cases:
Damaged during shipment by CorneaGen
Shipped as a result of CorneaGen error
Cancelled surgery; when device accompanies CorneaGen processed tissue
Upon CorneaGen request
Products That May Not Be Returned
CorneaGen will not accept product returns in the following cases:
Expired products, except in cases where customer lacks destruction capabilities and CorneaGen has pre-authorized the return for destruction
Post-shipment damaged products, i.e., product damaged while in the customer's possession
Products purchased or distributed contrary to law
Customer's preference to not use the product
Returned Goods Authorization Process
All returned goods must have prior authorization and be identified with a Return Goods Authorization (RGA) number. The number must be displayed on the shipping carton containing the returned goods and all accompanying paperwork.
A Returned Goods Authorization (RGA) number may be issued only by CorneaGen. Contact us for a RGA number.
When requesting a RGA number, please supply:
Original Purchase Order number
Invoice number
Quantity to be returned
Reason for the return
Terms of Return Policy
Returns will be credited at the calculated net purchase price
Products are subject to a 20% processing charge
Returned Goods Authorization numbers are only valid for 15 days from date of issue
Transportation and Charges
Return shipping charges will be prepaid by customer, except in cases where an error due to CorneaGen has occurred
It is recommended that customers insure all return goods shipments
All returned products must be in complete and original packaging
Returned product must be shipped under conditions that maintain its integrity during handling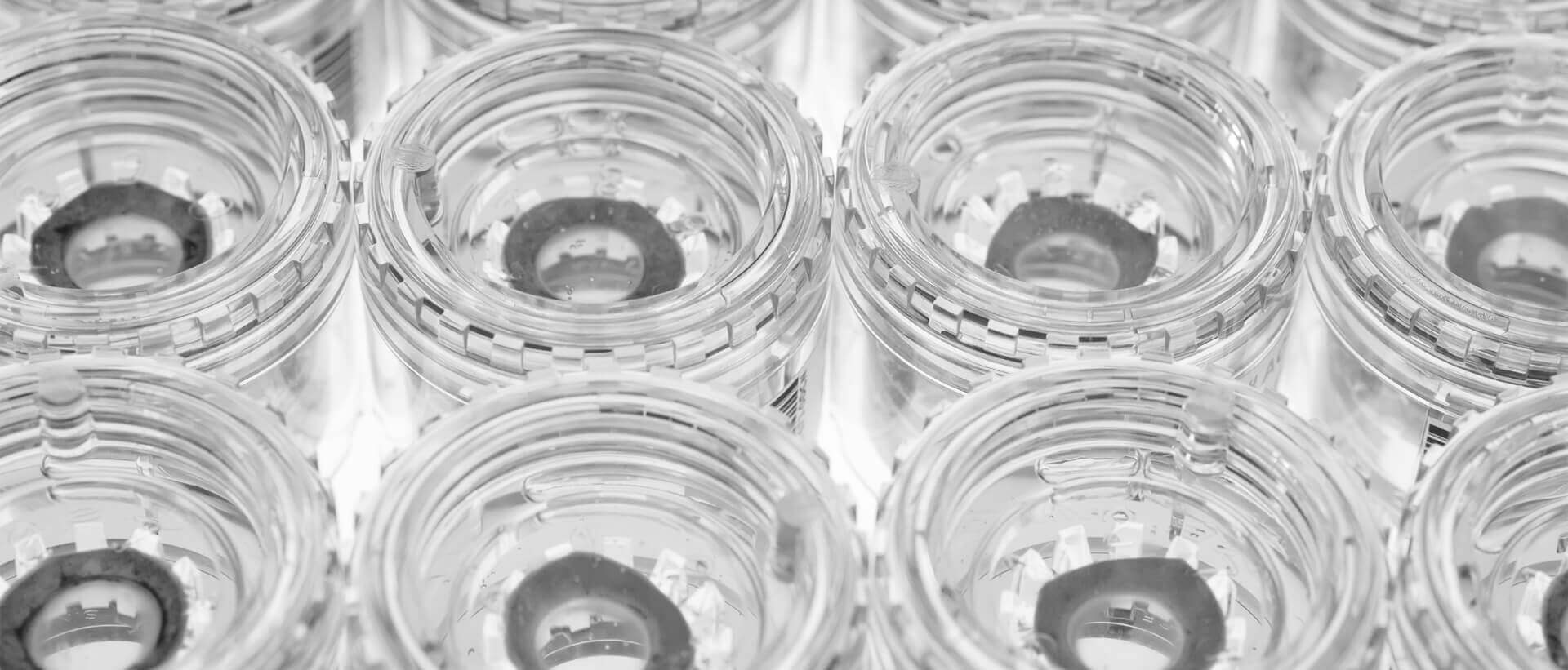 CorneaGen offers the EndoSerter which is my DSEK insertion technique of choice and is really a game changing device that every surgeon should try.
Terry Kim, MD
Professor of Ophthalmology Duke University Eye Center
The EndoSerter is simply the best way to insert Nano-Thin™ tissue.
Edward J. Holland, MD
Director of Cornea Services at Cincinnati Eye Institute and Professor of Ophthalmology at the University of Cincinnati

Reimbursement
If you need assistance with reimbursement of corneal tissue, CorneaGen is pleased to provide its customers with reimbursement and medical claims assistance to help guide you in billing corneal tissue to your local Medicare carrier and other commercial insurance carriers.
Adverse Reaction Reporting
If you have had any complications occur in your recipients, we ask you please file a report with us so that we may comply with EBAA and FDA regulations.
Regulatory Information
CorneaGen's labs maintain the highest levels of quality through review by the U.S. Food and Drug Administration. For more information, please contact our Quality Assurance and Regulatory Affairs Department at (877) 682-8502.