 Sclera
CorneaGen offers surgeons both sterile scleral patches and non-sterile sclera in whole and quarter sizes.
Request Tissue
Preparation & Customization
CorneaGen's sterile scleral patch grafts arrive hydrated in saline, ready to use for your glaucoma drainage device procedures. Store these sterile patch grafts at room temperature and have them available for those unscheduled cases or if needed for tectonic support, revisions of trabeculectomy flaps or exposed tube shunts. Available in 1cm or 7mm square sizes.
Innovative Tissue Processing
CorneaGen's innovative process inactivates the antigenicity of cells without exposing patient to toxic materials. All grafts are terminally sterilized with precision gamma irradiation to a sterility assurance level of 10-6and stored in balanced saline solution.
Readily Available
2-Year shelf life
Store at room temperature
Cut to 1x1cm or 7x7mm patches
Sterile
Gamma-irradiated
No rehydration required
No rinsing needed
| Code | Description | Sterile? |
| --- | --- | --- |
| S0500SI-11 | Scleral Patch in Saline (1.0cm x 1.0cm) | Yes |
| S0500SI-77 | Scleral Patch in Saline (7.0mm x 7.0mm) | Yes |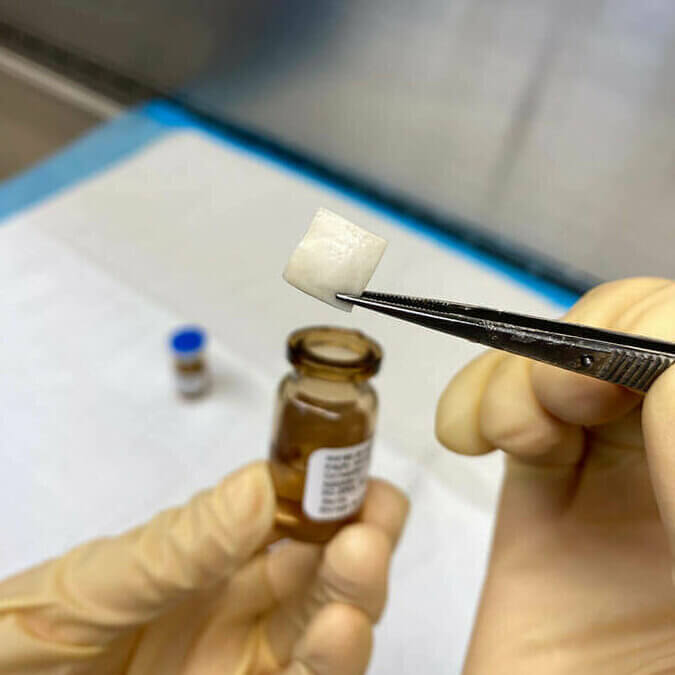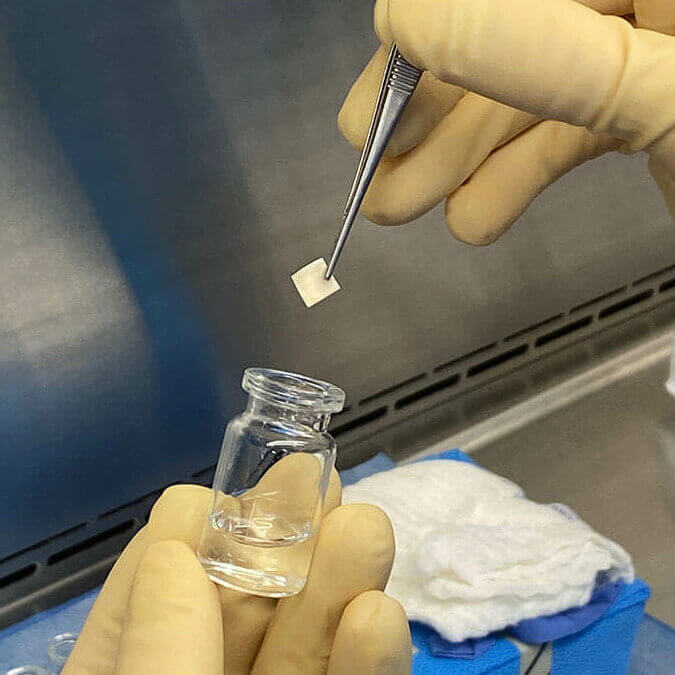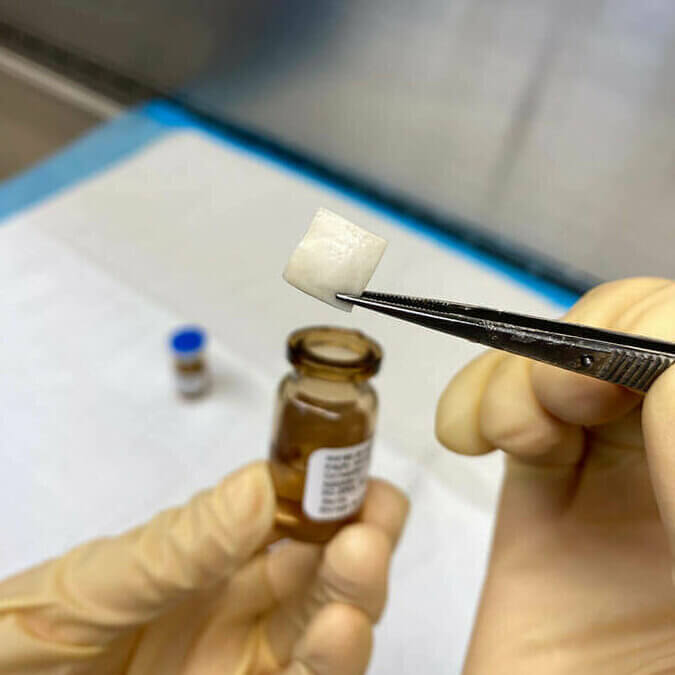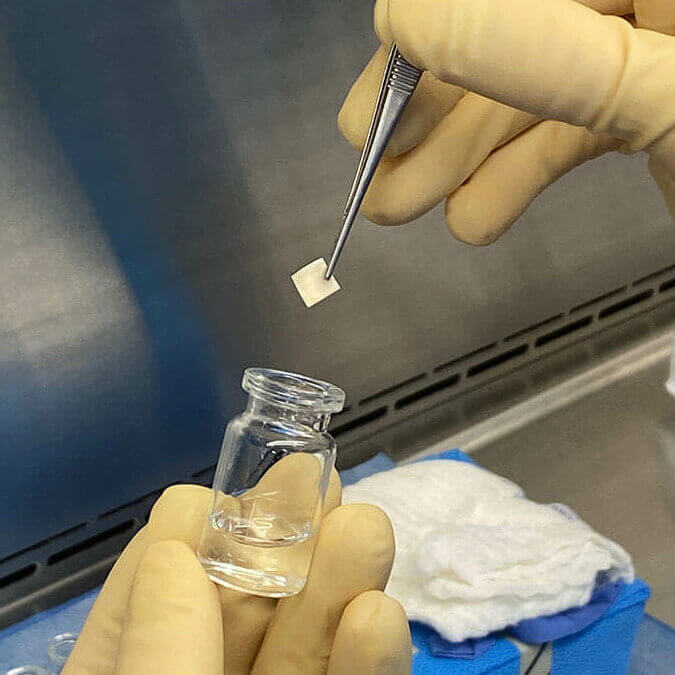 Non-Sterile Sclera
Our non-sterile sclera comes in both whole and quarter sizes in a 95% ethanol alcohol solution.
| Code | Description | Sterile? |
| --- | --- | --- |
| 200 | Whole Sclera in 95% EtOH | No |
| | | |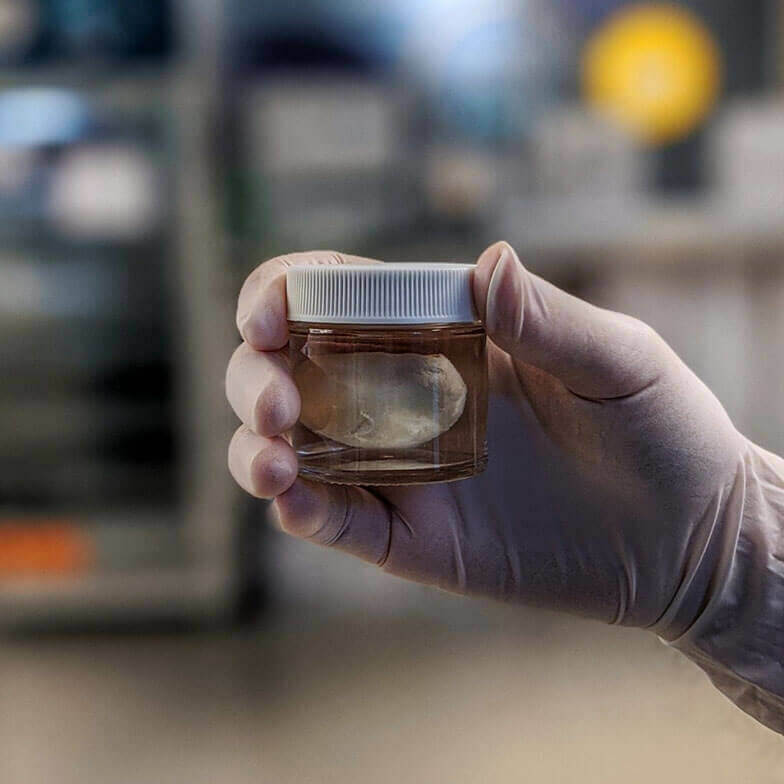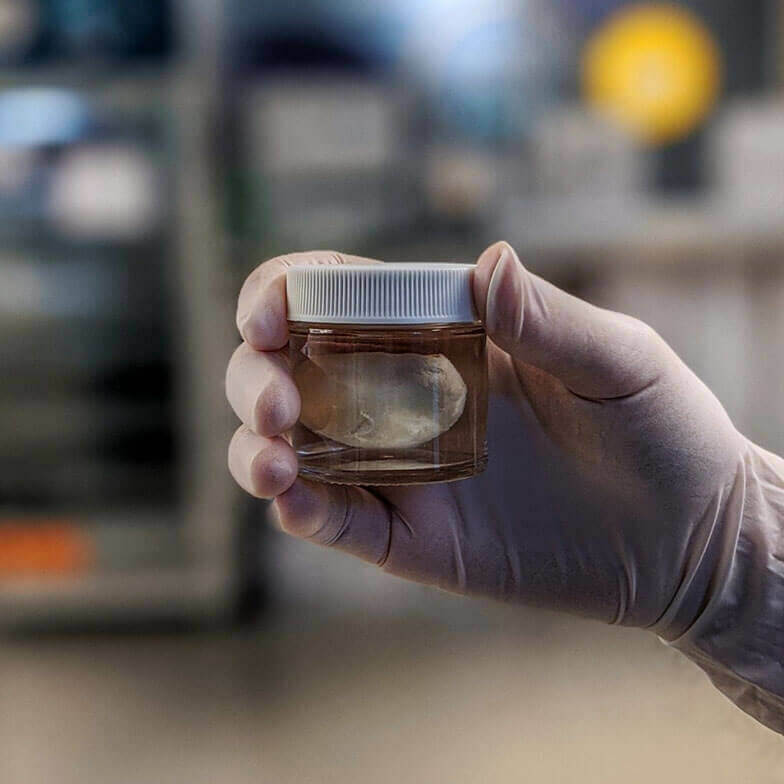 Shipping Expertise
Delivering tissue, on-time, the day of your scheduled surgery (unless requested earlier).
CorneaGen strictly adheres to safe shipping standards for local, national and international corneal tissue orders.
This starts with ensuring that tissue is packed appropriately in a container that maintains cooling for the duration of the shipment. The containers we use are inexpensive, but effective for transporting tissue to and from eye banks, surgeons and surgery centers.
We performed a study to validate our tissue shipping methods. Access the full report published in Cornea: The Journal of Cornea and External Disease, or read the abstract.
We ship tissue to arrive on the day you request delivery. Please order tissue at least seven days in advance of the scheduled surgery. Learn more on the Order Tissue page.
Questions? Contact our Clinical Operations Team at tissue@corneagen.com, or (877) 682-8502. Please expect a response to email within 24 hours.
Return Policy
If you need to return tissue, contact the lab that fulfilled your tissue request immediately. We are available 24/7.
The contact information for the lab is located on the box and paperwork received with the tissue. If you cannot locate those materials, please call (877) 682-8502.
We will work with you to arrange return transportation, confirm shipment details and packaging instructions. A courier will pick up the returned tissue package.

Reimbursement
If you need assistance with reimbursement of corneal tissue, CorneaGen is pleased to provide its customers with reimbursement and medical claims assistance to help guide you in billing corneal tissue to your local Medicare carrier and other commercial insurance carriers.
Adverse Reaction Reporting
If you have had any complications occur in your recipients, we ask you please file a report with us so that we may comply with EBAA and FDA regulations.
Regulatory Information
CorneaGen's labs maintain the highest levels of quality through review by the U.S. Food. For more information, please contact our Quality Assurance and Regulatory Affairs Department at (877) 682-8502.