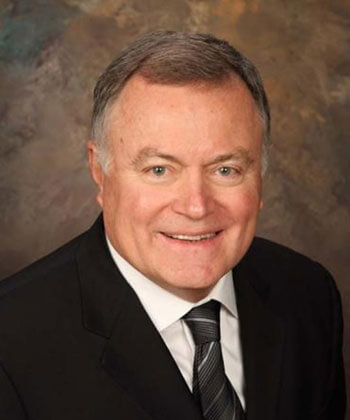 John Guckes
October 1, 2020
John Guckes is CorneaGen's Chief Executive Advisor. John has over thirty years ophthalmic industry experience. He joined CorneaGen in 2016.
John is a former executive with Bausch & Lomb (Rochester, NY). He served in a variety of senior leadership positions which focused on commercial business development and geographic expansion in N. America, Asia and Europe. These included Vice President- Global Cataract Strategy, Vice President- Global Cataract and Vitreoretinal Equipment, Vice President and General Manager Global Instruments and Vice President Asia Pacific Commercial Operations.
John is recognized for his integrity and strong strategic and tactical leadership, for initiating and growing global businesses and the development and mentoring of ophthalmic business leaders throughout the world.
He serves on the Board of Directors for the Life Long Vision Foundation and the Advisory Board for the University of Missouri-St. Louis' internationally recognized Global Business Institute. He is a former board member for the Eye Bank Association of America.
John holds a Bachelor of Arts Degree (Magna Cum Laude) and Masters in Business Administration, both from the University of Missouri-St. Louis.