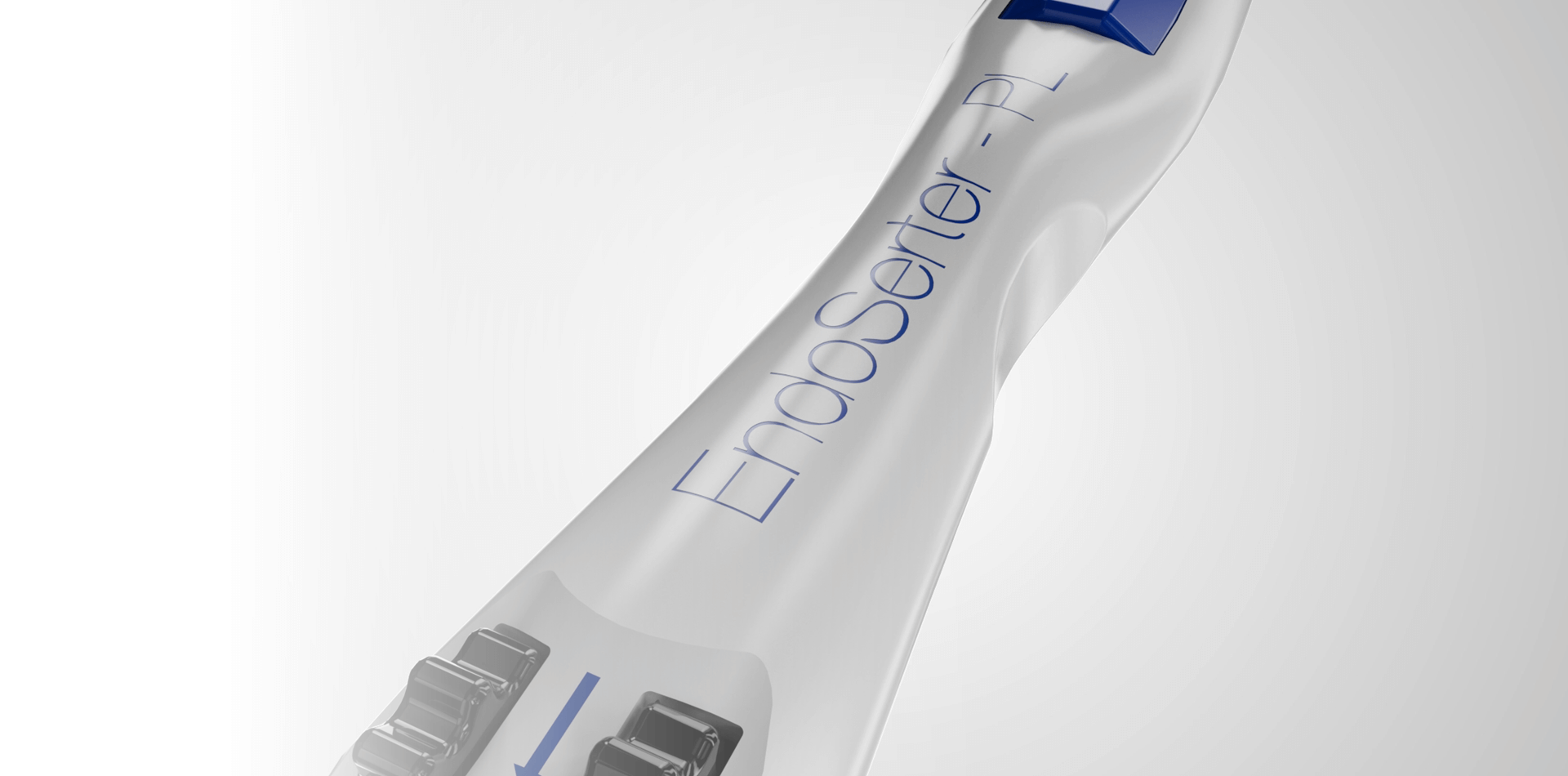 CorneaGen Advances Next Generation of DSEK Surgery Innovation
April 28, 2022
New FDA approved, pre-loaded cornea graft insertion device maximizes efficiency to save precious time in the O.R.
SEATTLE (Apr. 22, 2022) – CorneaGen, innovating how ophthalmologists treat and care for every person impacted by corneal disease, today announces the release of the EndoSerter®-PL. This new and exclusive FDA approved, single-use graft insertion device is pre-loaded with expertly processed tissue to help streamline DSEK surgeries.
"We're incredibly excited to deliver the EndoSerter®-PL, our latest innovation in advancing the next generation of cornea care" said Bernie Iliakis, President of CorneaGen. "We strive every day to better serve surgeons, patients, donor families, and industry partners through constant innovation in tissue processing technology and surgical devices."
"Efficacy and safety are critical for surgery" said Dr. Edward Holland, Director of Cornea Services at Cincinnati Eye Institute. "With the tissue pre-loaded, surgery is significantly faster and there is less risk to mishandling of the graft. Experienced DSEK surgeons who used the original EndoSerter® insertion device are going to appreciate the benefits if the EndoSerter®-PL."
The EndoSerter®-PL will be showcased in booth #944 at ASCRS 2022, from Apr. 22-26. Notable product demonstrations will be performed by Edward Holland, M.D., on Apr. 23, at 1:00 p.m., and John Berdahl, M.D., on Apr. 24, at 10:00 a.m.
In addition to evolving tissue processing and products, CorneaGen works as an advocate for patients. Through efforts to simplify payor reimbursement and its many industry relationships, CorneaGen serves as partner in helping all those impacted by corneal disease.
CorneaGen remains committed to transforming lives, helping deliver the gift of sight to tens of thousands of people in the U.S. every year.
About CorneaGen
CorneaGen's mission is to provide the highest quality donor tissue, unparalleled customer service and superior products that transform how ophthalmologists treat and care for every person impacted by corneal disease. Through continuous innovations in tissue processing technology and surgical devices, advocacy for patient access and simplified payor reimbursement policies, CorneaGen is advancing the next generation of cornea care. As the world's leading eye bank, CorneaGen has multiple locations and local partnerships throughout the U.S. to deliver the life-changing gift of sight to tens of thousands of people each year. Read more at https://corneagen.com/.
Media Inquiries for CorneaGen
Julie Fogerson, Fearey
jfogerson@feareygroup.com
425-503-3154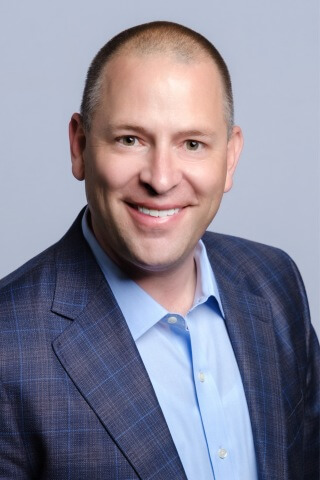 Industry Veteran to Accelerate Development of Advanced Therapy Platform for Ocular Diseases
June 8, 2021
Greg Kunst has been named chief executive officer of newly-launched Aurion Biotech, whose mission is to cure blindness by developing a differentiated platform of advanced therapies to treat ocular diseases. The company's first candidate is a cell therapy for the treatment of corneal endothelial disease, which affects millions of people worldwide, with symptoms that include blurred vision, glare, discomfort and pain. Invented by world-renowned ophthalmic surgeon and research scientist Professor Shigeru Kinoshita and his distinguished colleagues at Kyoto Prefecture University of Medicine (KPUM) in Japan, corneal endothelial cell therapy has demonstrated long-term efficacy in Phase 2 and Phase 3 studies in Japan.
"I am delighted to join Aurion Biotech because we have all the key ingredients for success—the best science, the best scientists and medical advisors, and the best backers," said Greg Kunst. "Our lead candidate, in early research and Phase 2 and Phase 3 studies in Japan, has already demonstrated long-term, significant improvements in patients' vision. I look forward to scaling up our team to pursue clinical development in the US and around the world, and to build a platform of transformational biotechnologies with the aim of restoring vision to all patients who need it."
Greg has deep and varied experience in ophthalmic medical devices, drug delivery systems, diagnostics, biotechnology, and pharmaceutical products. His expertise spans global corporate development, strategy, health policy, marketing, commercialization, business development, market access and medical affairs. Before Aurion Biotech, Greg spent six years at Glaukos Corporation (NYSE: GKOS), where he led the worldwide marketing, market access, reimbursement, health economics and outcomes research, government affairs, and business development teams. During his tenure at Glaukos, Greg launched four new products and led the development for multiple ophthalmology device, pharmaceuticals and biologics candidates targeting corneal, glaucoma, and retinal diseases. Before Glaukos, Greg was global franchise director over the glaucoma surgery and retina pharmaceutical businesses at Alcon, a Novartis company. Before joining Alcon, Greg was the global head of market access at Kinetic Concepts, Inc. (Acelity Inc.) Greg is a member of the steering committee for the Gavin Herbert Eye Institute at the University of California, Irvine. Greg holds an MBA from Vanderbilt University and a BS in Economics from Brigham Young University.
"Greg's achievements and experience have prepared him well for the opportunity at Aurion Biotech," said Tom Frinzi, board chair. "I quickly realized he is the right person at the right time to lead this team, and I couldn't be more pleased to have him accelerate the company's growth and success."
"Having backed numerous successful technologies in ophthalmology, I know that great people are every bit as important as are great products," said Bill Link, general partner at Flying L Ventures, and board member. "With Greg at the helm, I'm excited for Aurion Biotech and its very bright future."
About Aurion Biotech
Based in Seattle and Boston, Aurion Biotech is a clinical stage biotech company. Our mission is to cure leading forms of blindness and transform the lives of millions of patients, by developing a platform of advanced therapies. Our first candidate is for the treatment of corneal endothelial disease, and one of the first clinically validated cell therapies for corneal care. Healthy cells from a donor cornea are cultured in a novel, multi-step, proprietary and patented process. Cell lots manufactured from a single donor may be used to treat more than 100 recipient eyes. In early research and Phase 2 & Phase 3 clinical trials in Japan, patients have experienced long-term, significant improvements in key measures of corneal health: visual acuity, corneal endothelial cell density and corneal thickness. The Aurion Biotech team is preparing for clinical trials in the U.S. To learn more about Aurion Biotech, a division of CorneaGen Inc., visit www.aurionbiotech.com
Media Contacts:
Judith McGarry
415-971-2900
aurionbiotech@gmail.com
Michele Gray
917-449-9250
michele@mgraycommunications.com