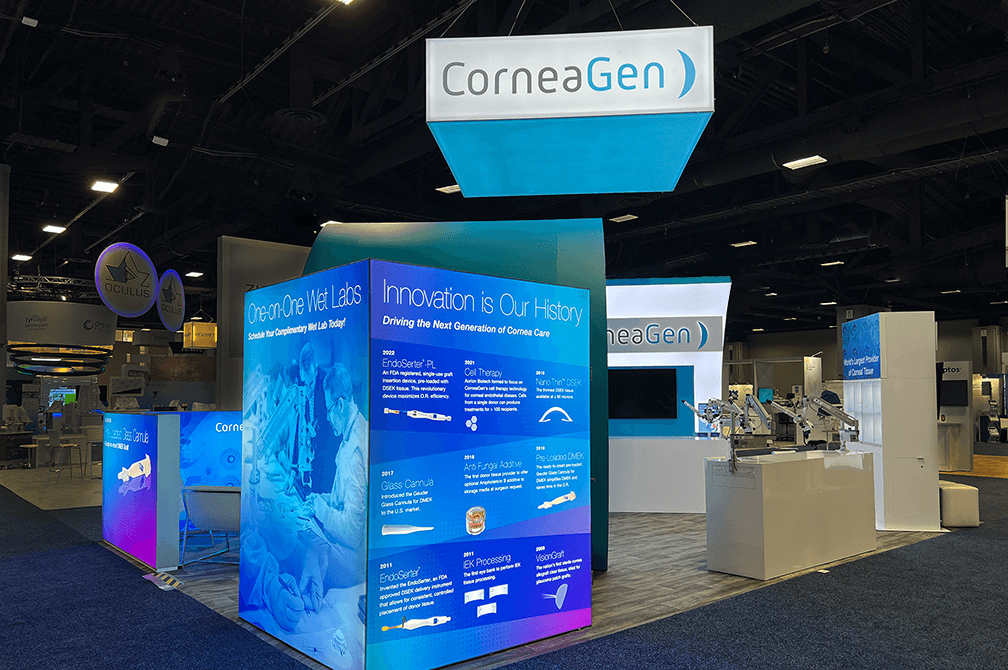 Bernie's Quarterly Update – June 2022
June 16, 2022
It has been just over a year since I officially had the honor of being named President of CorneaGen. Throughout my 27 years with the organization, beginning as an eye bank technician, I have seen CorneaGen grow and evolve. Heading into 2022, we embraced a new mission, vision, and structure. We continue providing the highest quality donor tissue, unparalleled service, and superior products. We strive every day to better serve surgeons, patients, donor families, and industry partners through constant innovation in tissue processing technology and surgical devices.
We've achieved many successes, taken on new challenges, and we continue to be a leader in this industry. Yet I've never been more proud of this team than in reflecting on what we accomplished in the first half of this year alone. Through industry collaboration and teamwork, we're surpassing our goals.
We launched the EndoSerter-PL, advancing the next generation of cornea care.
Our new, pre-loaded insertion device for DSEK is the only FDA approved device on the market. By integrating Nano-Thin or Ultra-Thin DSEK tissue with a best-in-class insertion device, working with our surgeon community, we're helping redefine and reinvent these surgeries. We're saving precious O.R. time, very excited by initial results, and looking forward to expanding distribution in the months ahead.
Our work at ASCRS was a success, reconnecting with our communities.
In addition to showcasing the new EndoSerter-PL, the opportunity to interact with other industry leaders was incredibly valuable. We had a new booth, and it was one of the most active at the event, featuring demonstrations from Edward Holland, M.D., and John Berdahl, M.D. We sat down with several reporters, and a true highlight was seeing Dr. Holland present the EndoSerter-PL on EyewireTV.
We faced an industry wide Optisol shortage, leading conservation efforts.
Alongside others, we took steps early on to help with this issue affecting the entire industry. We employed several different conservation measures and were very proactive with communications to our surgeons. Our goal was to provide as many corneas for transplant as possible during the shortage, and we're cautiously optimistic we're all coming out on the other side.
Our team evolved in a most exciting way, promoting Annie Thompson to CFO.
Annie joined us in 2020 as our corporate controller, and she's made a huge impact in a small amount of time. As a veteran financial professional, she has 20 years across multiple industries and companies of different sizes. She's an expert in her role, but what I'm most excited about is her passion for our mission and team. Her belief in what we're doing and tireless effort to better connect us inspires every day. She is of great value to our Executive Team.
And that's not all that's happened so far this year. From donating twenty corneas to Dr. Lloyd Williams' life changing sight restoration surgeries in Sierra Leone to coming back together in the office, in all ways big and small, we continue to move forward. We continue to make a difference together, treating and caring for every person impacted by corneal disease.
Thank you for your attention.
Bernie Iliakis, President