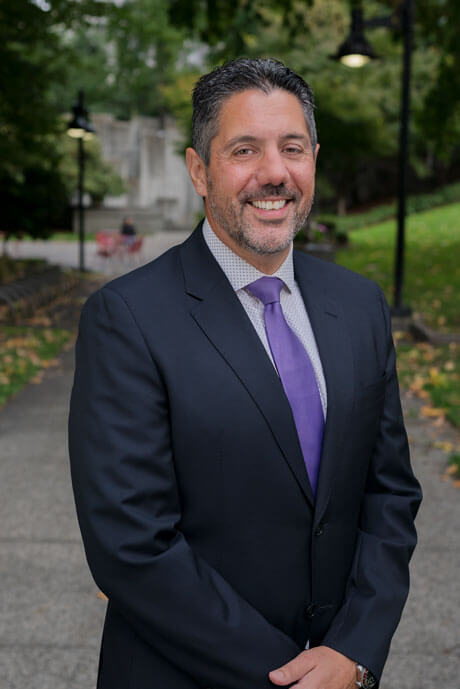 Bernie's Quartely – November 2023
November 1, 2023
A message from Bernie Iliakis, President & CEO of CorneaGen
We're nearing the end of another year and gearing up for AAO 2023—things are very busy at CorneaGen and for many throughout the industry. As we wrap up October, I'm excited to share a few third quarter highlights and opportunities just ahead on the horizon.
Industry partnerships and participation
CorneaGen attended ESCRS in September, where we met with a number of partners—Ziemer, Geuder, AJL, and more. We continue to build these relationships and develop new ones throughout the industry, advancing corneal care together.
Also, on the collaboration note, CorneaGen continues to work in new and unique ways with its fellow eye bank partners to provide the highest quality tissue, service, and products to surgeons and patients.
Mutually beneficial partnerships like those named above help maximize the quality and quantity of corneal tissue for everyone through integrated tissue sharing and improved eye recovery. We will be announcing some of these collaborations soon, stay tuned.
Innovative products and people
Our EndoSerter-PL is in the hands of more and more surgeons, and it has been used in close to two thousand successful surgeries since last year's launch. This continues to be an exciting product, saving significant time for surgeons in the OR.
We also have our Corneal Tissue Addition for Keratoplasty (CTAK) solution to get in line for now. Improving the treatment of keratoconic eyes, CTAK is in ongoing clinical studies, and we're very excited to showcase it at AAO. We'll be running wet labs to demonstrate this latest innovation in corneal contouring. As we approach fifty surgeries completed, we're receiving outstanding results and surgeon feedback. CTAK also helps save valuable procedure time through the personalized surgical plan it provides, delivering laser cut corneal tissue segments customized to each patient.
Testimonials we've received from surgeons so far include:
"Keratoconus is a very frustrating disease with visual disability often requiring a corneal transplant when vision degrades to where glasses or contacts don't work well. CTAK corneal tissue addition provides a great option for those patients with quick recovery, improved vision without the long recovery or risk of a corneal transplant. We've been very happy with the results." – David Hardten, M.D., F.A.C.S
"Overall, I think CTAK is a fantastic procedure for patients with keratoconus that markedly improves uncorrected and best corrected vision without need for a more invasive PK or DALK." – Elizabeth A. Davis, M.D., F.A.C.S
This is our mission at CorneaGen—providing the highest quality donor tissue, unparalleled service, and superior products. And this promise is exactly what we're delivering on with our newest solutions.
In closing, I hope to see many of you at AAO, and I thank everyone throughout the industry—surgeons, organizations, eye banks—for the work we're doing together to transform how ophthalmologists treat and care for every person impacted by corneal disease.
Thank you.